Apr 25, 2021
Day 21 of 100 Days to Offload
Zuko Picture of the Week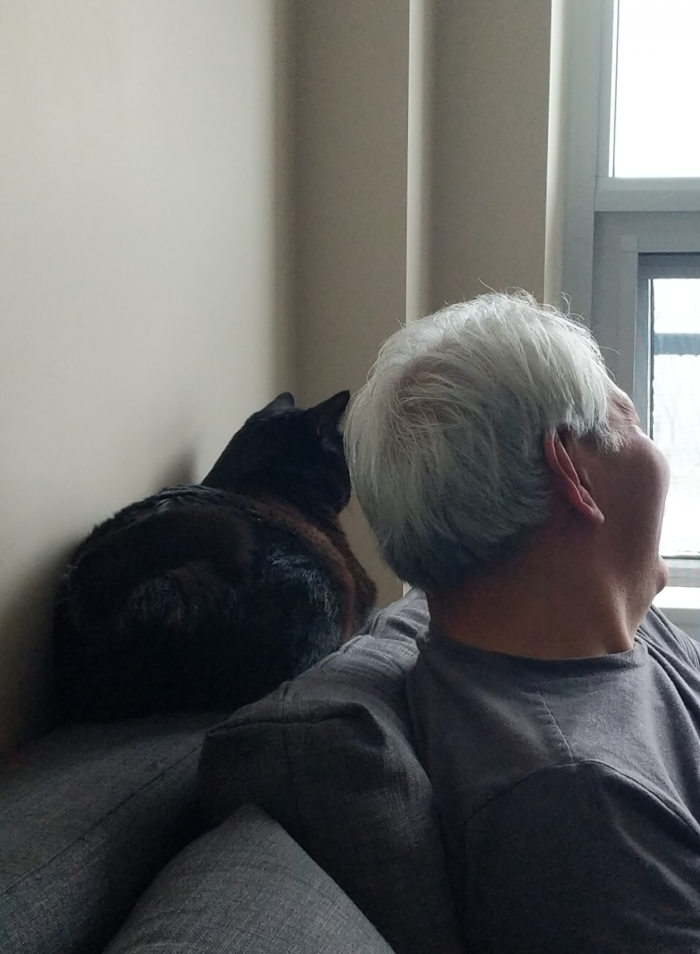 What Happened
Continuing with FocusMate (virtual coworking). I use it for personal projects as well as work and it really has been working well for me.

My Habitica character is now level 13! I joined a couple of guilds relating to pomodoros (which I love doing) and mindful eating (which I suck at).

Goals Review
Lose weight

Terrible at not eating out. I ran out of food mid-week from my Sunday meal prep. Thursday I have therapy right after work so I don't have time to cook and I usually just order food. And then it goes downhill from there and the whole weekend is lost to takeout.
Plan is to meal prep some more chicken and broccoli again today. But enough to sustain me throughout the week, hopefully!

Read more

I'm really into Daughter of Fortune right now. I initially attempted reading it before and I'm glad I persisted through it this time.

Waste less time

The FocusMate and Habitica combination is going well!! I've never been so productive this entire pandemic. This Sunday was a little less productive than I hoped, I was dead tired and took multiple naps with Zuko, but it was nice being able to have a little bit of a break. I love napping next to Zuko. I love it when I sleep on the couch and Zuko curls up right above my head.
This Week's Tunes by Playcount
Top Artists
Joanna Newsom
Mashrou' Leila (+1)
L'Arc~en~Ciel (~)
Alexisonfire (~)
FKA twigs (+1)
CL
downy (-5)
MAMAMOO
Daichi Miura (+1)
Coheed and Cambria
I've been trying to use Spotify less and less these days. Joanna Newsom isn't on Spotify, I just bought a lot of her songs, so I have to use my own client to listen to her. Hence, the spike. I find Joanna Newsom to be such a great storyteller.
Top Albums
Ibn El Leil by Mashrou' Leila (+1)
Have One On Me by Joanna Newsom
Divers by Joanna Newsom
The Beirut School by Mashrou Leila (-1)
第七作品集『無題』 by downy (-4)
Ys by Joanna Newsom
Backwards by Daichi Miura
15th L'Anniversary Live by L'Arc~en~Ciel
MAGDALENE by FKA twigs (-3)
Lush by Snail Mail (-6)
Top Tracks
Backwards by Daichi Miura
STAR by BiSH (~)
Because of You by AISHA (+1)
Wish You Were Here by CL (+5)
About You by Daichi Miura (-2)
角砂糖 by downy (-5)
A-L-I-E-N by MAXIMUM THE HORMONE
Satisfied by The Original Broadway Cast of Hamilton
19.10 by Childish Gambino
Egotistic by MAMAMOO
A-L-I-E-N is such a banger. It goes hard. But the end is not the greatest. I would love a short version without the weird "Stop Winny Upload" verse. It's just so out of place. I know that's what the band intended but god damn does it ruin a good song. I bear with it anyway.