May 2, 2021
Day 22 of 100 Days to Offload
Zuko Picture of the Week
What Happened
Third week of FocusMate (virtual coworking). Around the first half of the week, I was really struggling with keeping up with it. I kept sleeping in and taking naps after work. I think it's because I forgot to take my magnesium a couple times in the week.

My Habitica character is now level 19! I lost some health because I keep slacking on immersing in Japanese.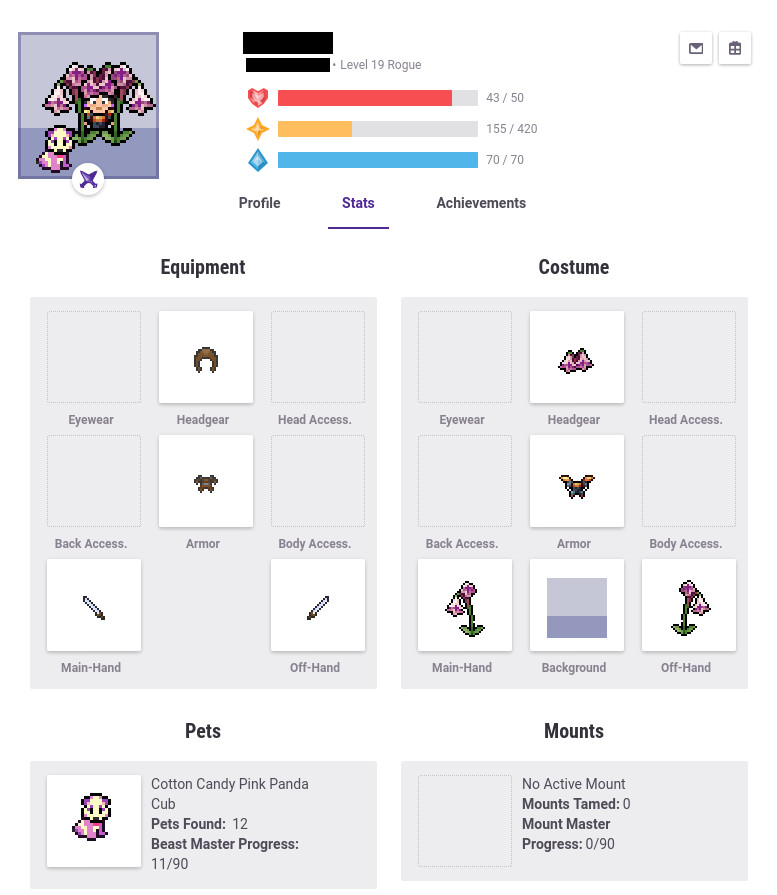 Goals Review
Lose weight

I meal prepped some imitation Korean BBQ Cup-Bop and it was SO GOOD. I still ended up ordering pizza at the end of the week though…

Read more

Still making progress with A Daughter of Fortune. I kept not eating at the table and instead of eating at my desk so didn't make a ton of progress.

Waste less time

Spent a lot of time sleeping. Or just watching YouTube. Towards the end of the week I managed to pick myself up but that's just due to the nature of the weekend. More time!
This Week's Tunes by Playcount
Top Artists
L'Arc~en~Ciel (+2)
dress, sogumm
宇多田ヒカル
Mashrou' Leila (-2)
Daichi Miura (+4)
HYDE
downy (~)
Girugamesh
Alexisonfire (-5)
EMI MARIA
Spotify recommended me a song called My Taste by dress and sogumm featuring ZICO. It's definitely a song in my wheelhouse. Kinda of lethargic, catchy (AKA repetitive), with a good beat. AOMG is a South Korean music company and lately a lot of the music I like is coming from that company. As far as I know, they aren't "idol" focused so they focus more on musicianship, I think.
Top Albums
My Taste by dress, sogumm
15th L'Anniversary Live by L'Arc~en~Ciel (+6)
Ibn El Leil by Mashrou' Leila (-2)
Backwards by Daichi Miura (+3)
第七作品集『無題』 by downy (-4)
Kiss by L'Arc~en~Ciel
Utada Hikaru SINGLE COLLECTION by 宇多田ヒカル
第七作品集『無題』 by downy (-3)
Ja, Zoo by hide
EUPHORIA by EMI MARIA
Top Tracks
My Taste (feat. ZICO) by dress, sogumm
About You by Daichi Miura (+3)
Garden by Meet Me @ The Altar
WHEEL of FORTUNE by RiRi
Backwards by Daichi Miura (-4)
A-L-I-E-N by MAXIMUM THE HORMONE (+1)
STAR by BiSH (-5)
Because of You by AISHA (-5)
One Last Kiss by Hikaru Utada
19.10 by Childish Gambino (-1)
Another Spotify recommendation, Garden is a fun pop punk track. I just really love female vocalist pop punk bands. Women in rock is amazing.
WHEEL of FORTUNE is a nice R&B jazz infused track. It's so very J-Pop still but I dig it.