May 9, 2021
Day 23 of 100 Days to Offload
Zuko Picture of the Week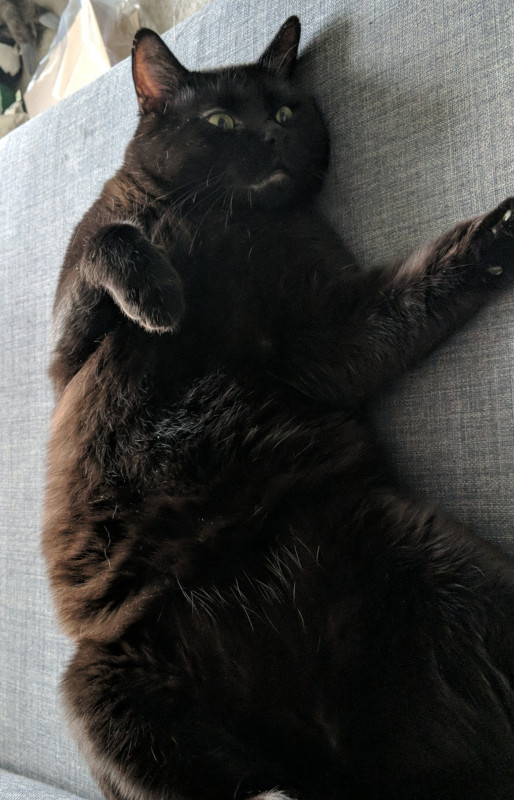 What Happened
Mother's day on Sunday! Ate sushi and ramen with my family.

My Habitica character is still level 19, oops. I lost a level because I had a rough week this week. Lost my spring event flower too. :<
Had a hard time with habits this week because work stress crept up on me. I find that when I do poorly at work, my home life also tanks. Lovely correlation.
Goals Review
Lose weight
Read more

Did a lot of eating at my desk, very little reading.

Waste less time

More YouTube video watching for me. :/
This Week's Tunes by Playcount
Top Artists
downy (+5)
Daichi Miura (+4)
CL
Asako Toki
MAMAMOO
宇多田ヒカル (-3)
BiSH
FLOWER FLOWER
Snail Mail
dress, sogumm (-8)
I think I listened to a lot of spotify this week because these are all artists on my ATM playlist. I finally found where to buy downy music as they have a bandcamp! Now I need to find a place where I can buy sogumm's latest single. I pre-ordered One Last Kiss vinyl and hopefully that will be coming soon (and comes with a download link too).
Top Albums
第七作品集『無題』 by downy (+4)
Backwards by Daichi Miura (+2)
PASSION BLUE by Asako Toki
20, Stop it. by KID FRESINO
STAR by BiSH
My Taste by dress, sogumm (-5)
Lush by Snail Mail
Rolling Stone by JMSN
RED MOON by MAMAMOO
ターゲット by FLOWER FLOWER
Top Tracks
美しい顔 by Asako Toki
No Sun - toe remix by KID FRESINO
Sunday by FLOWER FLOWER
角砂糖 by downy
About You by Daichi Miura (-3)
STAR by BiSH (+1)
Rolling Stone by JMSN
Roxanne by The Police
One Last Kiss by Hikaru Utada
My Taste (ft. ZICO) by dress, sogumm (-9)
美しい顔 is a fun and groovy track. I love songs with disco-esque strings and a funky bass. No Sun is a pleasant discovery for me. I'm not a die hard rap fan, my taste in rap is rather lukewarm. I dug this track, specifically the toe remix. toe is a math rock band from Japan that I quite like and I found their remix was very much in their lane but it also perfectly complemented the KID FRESINO's track. The clear guitars and the crisp beat on the drums, the licks on the bass. It's perfect. I'd love for toe to remix all of KID FRESINO's songs, please and thank you. I much prefer the remix over the original. I think the drums really adds a lot to the song. The hi-hats is just… Perfection.
FLOWER FLOWER is YUI's new band. Well, not so new, she's been with them for a few years now. I really don't go out of my way to listen to it but Sunday is a really good song. There is a part of the song where the instruments stop and it's just YUI crooning nice and low. The build up to that is worth it.
JMSN came out with new material! I really dig JMSN. I'm bad with genres, I think he's R&B? I love his haunting mixes and introspective lyrics. I think that sums up my entire musical taste, honestly. Rolling Stone is just a great track. His falsetto is on point. And then when the song starts off proper. Mmm. Good shit.
My friends and I have a huge collaborative playlist on Spotify and some of my friends are really into classic rock hits. The Police was on the playlist and Roxanne really vibed with me. Sting's yell-singing a woman's name reminded me of Eric Clapton in Layla. I love a good passionate voice against an electrical guitar. I'm really uneductated, I never knew The Police were reggae. I just thought they were equivalent to The Doors or something (but that could just be because they are bands named The ).
My ATM Playlist
角砂糖 by downy
Egotistic by MAMAMOO
One Last Kiss by Utada Hikaru
About You by Daichi Miura
Life by YUI
Wish You Were Here by CL
Satisifed by The Hamilton Cast
STAR by BiSH
A-L-I-E-N by MAXIMUM THE HORMONE
Graden by Meet Me @ The Altar
My Taste (ft. ZICO) by dress, sogumm
美しい顔 by Asako Toki
No Sun - toe Remix by KID FRESINO
Rolling Stone by JMSN
Sunday by FLOWER FLOWER
Roxanne by The Police
Remember When by Chevelle