May 16, 2021
Day 24 of 100 Days to Offload
Zuko Picture of the Week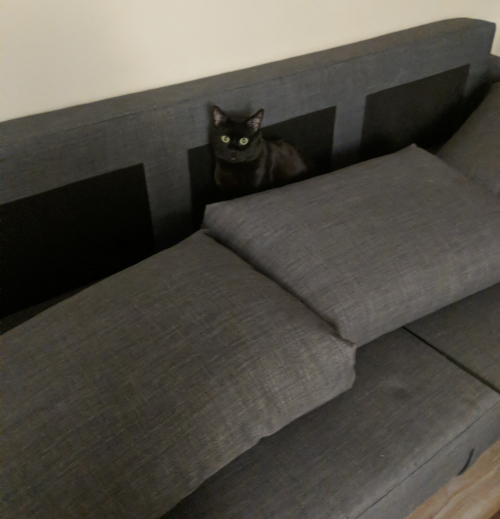 What Happened
Booked my vaccine! It's next week! :)

Said goodbye to a couple of friends who quit working at my company. :(

Downloaded Mass Effect Legendary Edition and started playing it. A couple of my friends have been playing it and I've been feeling the nostalgia hard. I recreated my OG character. My OG character was named Lucy, after Lucy from Assassin's Creed.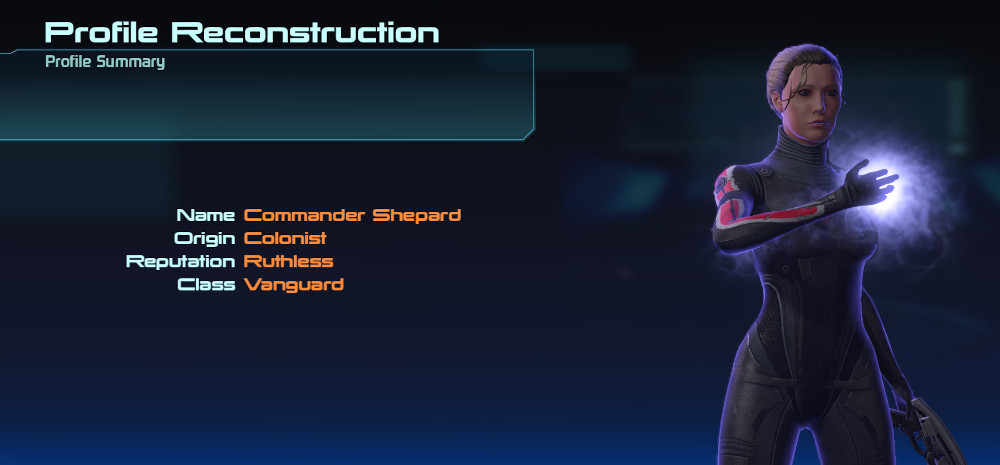 Good news, last week I learned you can buy back limited edition items that you've lost so I regained back my spring flower after I died. I also levelled up five levels! And joined a party. We've been pretty active and going through quests.
Goals Review
Lose weight

:upside-down-face: I ordered too much this week but at least I didn't order pizzas.

Read more

Finished reading Daughter of Fortune by Isabel Allende and Pretend You Love Me (formerly Far From Xanadu) by Julie Anne Peters.
Started reading The Wife Between Us by Greer Hendricks and Sarah Pekkanen. I like it so far even though it's like a stereotypical rich white people story. Hopefully it proves me wrong.

Waste less time

Back on the wagon with FocusMate sessions!
This Week's Tunes by Playcount
Top Tracks
砂上、燃ユ。残像 by downy
adaptation by downy
角砂糖 by downy (+2)
pianoid by downy
The Black Rose by L'Arc~en~Ciel
No Sun (toe remix) by KID FRESINO (-4)
36.2° by downy
Honey, This Mirror Isn't Big Enough For the Two of Us by My Chemical Romance
Aoede by Mashrou' Leila
Dance In The Rain by 倖田來未
I found downy on Bandcamp and I did not hestitate in buying their latest untitled album. I listened to it more than a couple of times, hence all the downy tracks.
Honestly, I'm surprised to see that My Chemical Romance track on this list. I don't recall listening to that song as much. Not complaining though, it's a classic. I'm also surprised to see Dance In the Rain as well. For some reason, my music player shuffle loves to play it.
Top Albums
第七作品集『無題』 by downy (~)
Ibn El Leil by Mashrou' Leila
The Beirut School by Mashrou' Leila
Kiss by L'Arc~en~Ciel
15th L'Anniversary Live by L'Arc~en~Ciel
Lush by Snail Mail (+1)
Bury Me At Makeout Creek by Mitski
Art of Doubt by Metric
MAGDALENE by FKA twigs
NOW by ギルガメッシュ
You can tell when I'm not using Spotify when you see a lot of ギルガメッシュ in my charts. Specifically, the NOW album. They're just such a classic band. Also, 15th L'Anniversary Live is another big indicator. I swear, I've listened to Link so many times.
Top Artists
downy (~)
L'Arc~en~Ciel
Mashrou' Leila
宇多田ヒカル (+2)
Alexisonfire
My Chemical Romance
CAPSULE
FKA twigs
DIR EN GREY
Snail Mail (-1)
I'm surprised to see DIR EN GREY in this list. I don't recall listening to them much, either. I need to put them on more, I miss experiencing their music.
My ATM Playlist
I added 砂上、燃ユ。残像 to the playlist and that was about it.
角砂糖 by downy (~)
Egotistic by MAMAMOO (~)
One Last Kiss by Utada Hikaru (~)
About You by Daichi Miura (~)
Life by YUI (~)
Wish You Were Here by CL (~)
Satisifed by The Hamilton Cast (~)
STAR by BiSH (~)
A-L-I-E-N by MAXIMUM THE HORMONE (~)
Graden by Meet Me @ The Altar (~)
My Taste (ft. ZICO) by dress, sogumm (~)
美しい顔 by Asako Toki (~)
No Sun - toe Remix by KID FRESINO (~)
Rolling Stone by JMSN (~)
Sunday by FLOWER FLOWER (~)
Roxanne by The Police (~)
Remember When by Chevelle (~)
砂上、燃ユ。残像 by downy